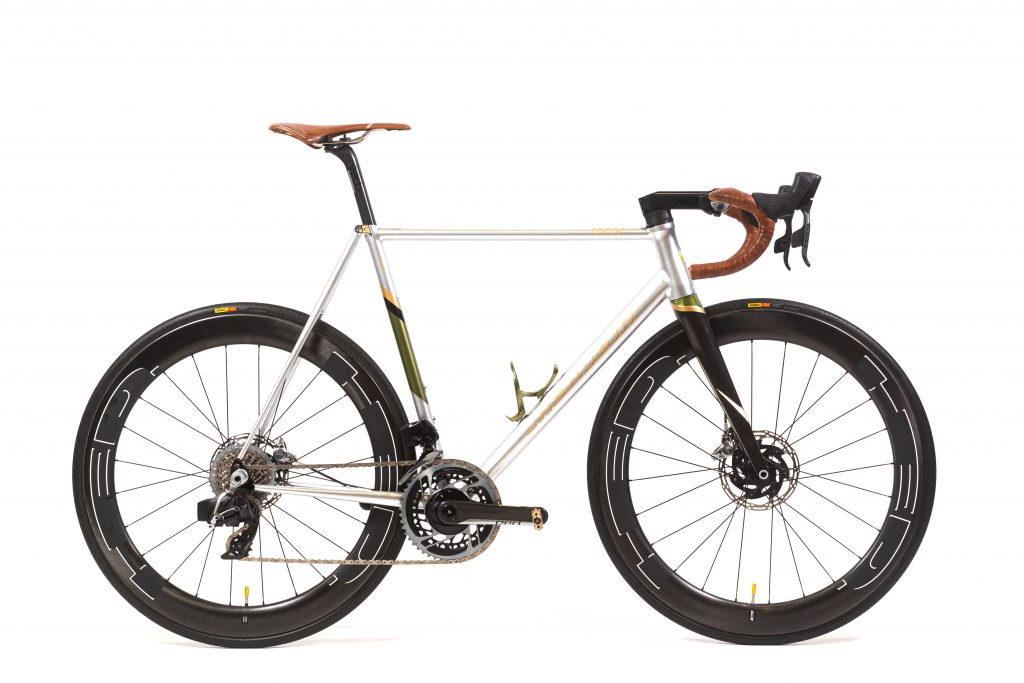 Racer
現代を走る。最高峰のレーシングモデル
CHERUBIMの遺伝子とは?それは「速さへの探求」
Racerはフラッグシップモデルとして君臨し続けてきた特別モデル。
ロードレーサーの進化の過程で外せないワイヤレスコンポーネント仕様。
またDisc油圧ケーブルフル内蔵を実現したDCRシステムを採用し余計なケーブルは排除され空気抵抗は大きく軽減しデザインは洗練されます。
加速性能、巡航時の速度アップの両立を目指しメインチューブは高剛性で軽量の大口径クロスオーバルチューブを使用。
大口径のT47BBを活かしチェーンステイを水平にマウント、結果チェーンステー角を最小限に抑え今までにない加速感を生み出すことに成功しています。
現代を走る最高のスティールフレーム「Racer」の性能を体験してください。
"Pursue the Speed" that is the gene of CHERUBIM.
Racer has been a flagship with full of special technologies, and now in a next step.DCR fully internal system with electronic group set achieves the sophisticated outlook and aerodynamics.It's super over bi-oval down tube gives it a great balance of rigidity and light-weight.Also the cain stay is mounted horizontally on T47 bottom bracket to have a best spring profile to makes you accelerate faster without sacrificing comfort.
Please be a one of 20 riders to experience "Racer" with our answer to a steel frame construction.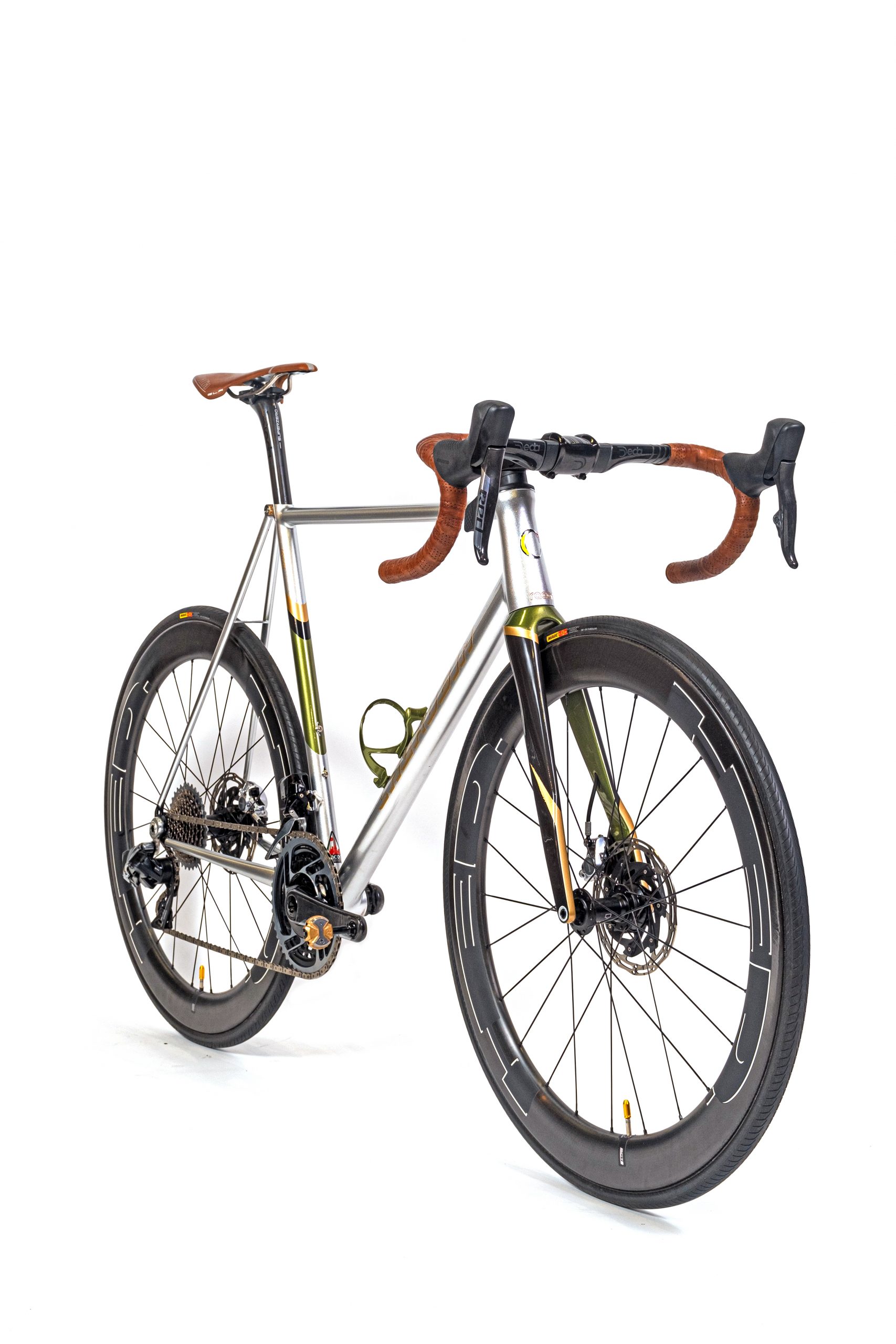 ---
| | | |
| --- | --- | --- |
| Frame size | | Custom |
| Coloring | | Red pattern / Green pattern |
| Head Tube | | CHERUBIM 1" 1/8 – 1" 1/2 For DCR |
| BB | | T47 |
| Seat clamp | | 27.2mm |
| Hub spacing | | R:142/12mm Thle axle |
| Brakes | | DISC(Flat mount) only |
| Tire clearance | | Max 700 x 28c |